Description
Frozen cup type Mock up
This type of Frozen cup is the most common for everyday use, "The classic". We can place photos, drawings or texts on this white cup. This time we turn it into a birthday or souvenir gift.
Ideals with princes and princesses
They are that type of Frozen cup that is pleasant to find with the first cola-cao of the morning.
They are usually drawings of princesses, princes drawn with pastel shades. Where all the finishes and colors are soft lines.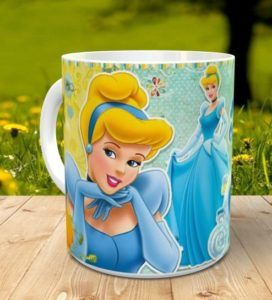 cup-princesses
How do we handle each order?
we do it according to your idea, always based on the type cup.
We optimize the photos and prepare the texts, once we have designed the first sketch, we ask OK for authorization.
Step of manufacture of the cup, adapting the colors of the final finish to obtain the best overall color and the maximum brightness and durability of the cup.